Stamps Australia - The Founders
Everything you wanted know, but were too scared to ask!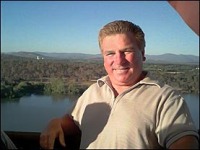 Picture, if you will, an eight year old boy sitting in a wicker basket behind the posting box in the Rockdale Post Office in 1954. To this day, Grahame Fudge still has vivid memories of waiting for the next letter to drop so he could immediately process it with the 'state-of-the-art' machine canceller. Like many small boys, he idolised his grandfather and never missed a chance to 'help-out' at the post office. The fact that 'Grandpa' also happened to be the postmaster naturally allowed Grahame's priviledged position inside the wicker basket!
As Grahame says, "All those fountain pens, pencils, erasers, stamp pads and secretive pigeon holes, along with those high wooden counters gnarled and heavily marked with use became indelibly etched into my young mind. Hence my life-long fascination with things philatelic".
However, during Grahame's formative years growing up on Sydney's Northern Beaches, stamp collecting had to make way for rugby, water polo and athletics before entering the Faculty of Dentistry at Sydney University. After spending four years towards completing his degree in dentistry, Grahame decided, "teeth are not for me" and took a U-turn into a short stint into property development and real estate. However, his grandfather had definitely 'hooked-him' on stamps, so at the ripe old age of 28,Grahame Fudge entered the world of professional stamp dealing.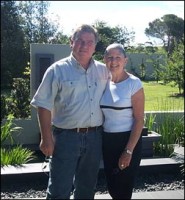 In his own words, "I purchased my first investment piece in 1974 - a Mint unhinged Imprint Pair of 10/- Kangaroos C of A Wmk for the huge sum of $135, from John Hall at Max Cohens in the famous Wesley Arcade ( A couple of week's wages - as my partner Elizabeth reminded me at the time!). At that time Cohen's were selling off the Abromavich collection. I might add 2/3 Commems were selling for $4.50 and Decimal Navigators $55 at the time as a comparison with today's prices after the roller coaster ride of the late 70's".
A pivotal 'career-moment' was the discovery of a beachside stamp shop, BJC Stamps, run by Barry and Diane Cooper. Grahame frequently tells people, "Their shop was a training ground for several of Sydney's stamp dealers. If you wanted to know the state of the market… just spend a couple of hours in Barry's shop.
There was never a dull moment in the shop in those heady days of the late seventies… coffee, cigars and wine after 4pm… sometimes earlier. Exchanges of information and plenty of good yarns!".
This association then led to a position as an auction describer with Status Stamps, a business run by Barry Cooper & Hugh Freeman. Following a change of ownership of Status Stamps in 1983, Grahame and Elizabeth decided to move into their own business and Sydney Philatelics was born.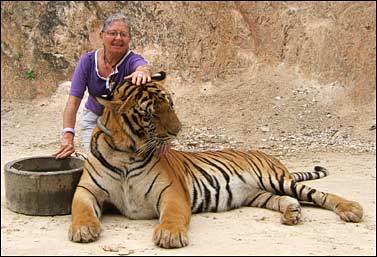 Wife and partner, Elizabeth, hails from New Zealand and has a business background in stock broking. Elizabeth took up the 'challenge' of living in Australia in 1959 and also shares Grahame's life-long obsession with stamps.
Adapting to the early challenges of the Internet, Grahame became a competent web designer and enjoyed significant business success from his early forays into Internet marketing. Grahame's keeness to keep up with Internet developments has resulted in the creation of www.stampsaustralia.com.au which now boasts one of the world's largest online stamp shop. Grahame & Elizabeth have developed their website to take into account the needs of their clients.
Their goal was to design and develop a simple effective and aesthetically pleasing website with a clear focus on functionality and usablility.
"A chance meeting with search engine guru, John Crago, and his business partner, Bill Sutton, has made this project possible. For many years Elizabeth and I have wanted to have our entire range available in an online shop, and now Bill and John have helped us realise this vision" says Grahame.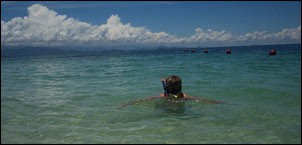 Grahame has been a member of A.P.T.A. for 22 years, three of those years spent serving on the National Executive as treasurer. A frequent speaker at stamp clubs, Grahame is keen to assist new starters into the world-of-stamps.
On the personal side, when they are not up-to-their-eyebrows in stamps, Grahame and Elizabeth do sensible things like… playing with tigers(Thailand), flying hot air balloons(Canberra) and diving in shark infested waters (Borneo) 
They hope you get as much enjoyment out of browsing through their Stamps Australia website as they had putting it together.